GOLD PROSPECTING MAPS GOLD PANNING MAPS
GOLD MAPS OF WESTERN U.S. FROM ALASKA TO COLORADO TO ARIZONA
THESE GOLD MAPS SHOW 1000'S OF GOLD SITES.

Gold Panning and Gold Prospecting Gold Maps, Gold Placers,

Gold Sites with GPS Data
Great for Gold Panners, Gold Prospectors, Campers, Treasure Hunting, Rock Hounds, Adventure Vacations.
Metal Detecting to Find Gold. Gold maps plotted on U.S.G.S. quad sheets with GPS coordinates.
Before you pan for gold in the stream deposits, you will need a map to show you where to look.
These gold maps provide you with the location of past and active gold mines and gold placers sites.
Ghost Towns / Miners Camps are shown.
GOLD MAPS
WESTERN US GOLD MAPS
CLICK ON STATE TO FIND GOLD MAPS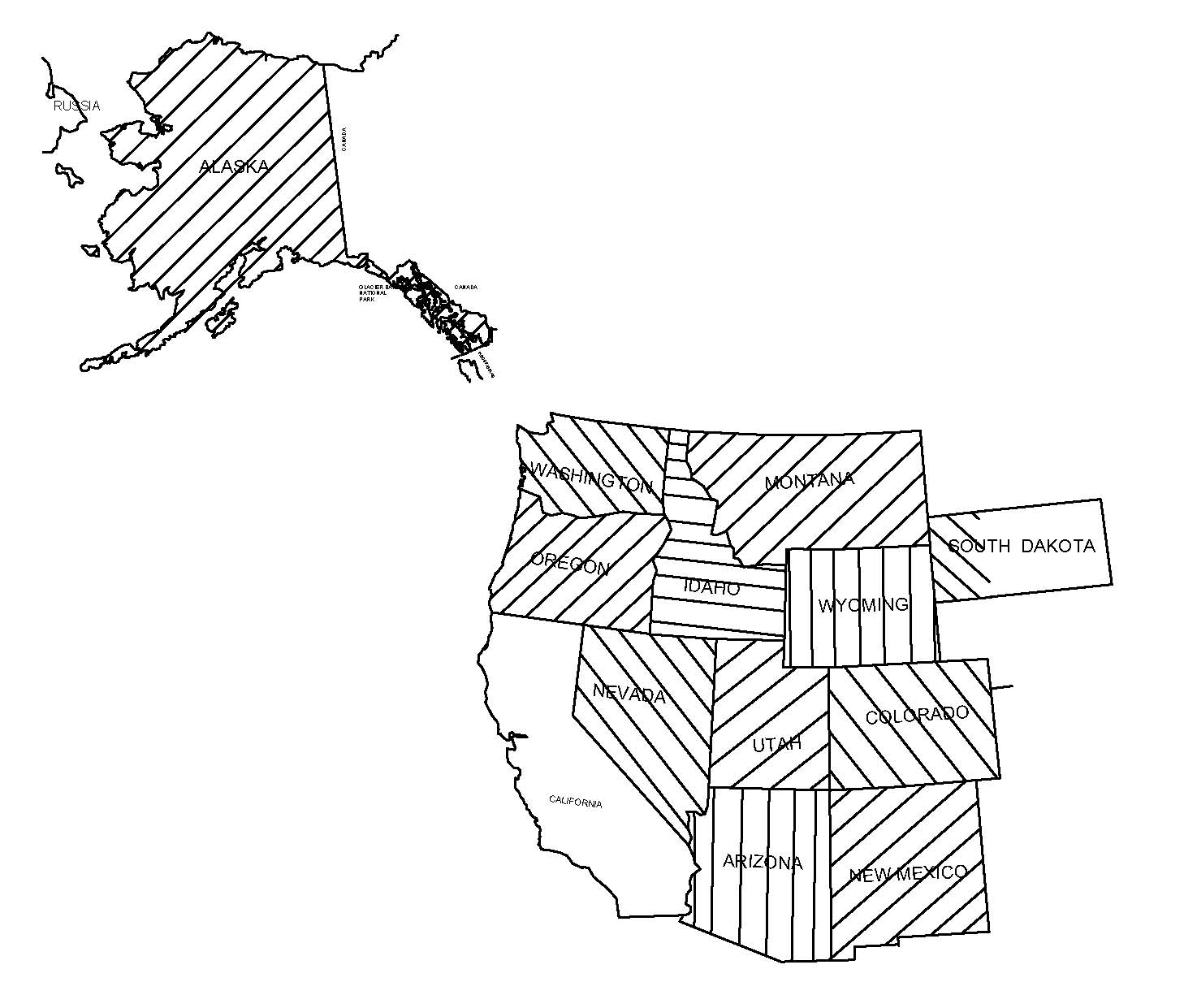 GPS data includes latitude and longitude record points of gold sites shown on each map.
Creeks and streams are named and easily seen on the gold maps where the gold sites are plotted.
Paved roads, unpaved roads, and trails are shown on the maps.
Contour lines and elevations are clearly noted. Mountain ranges, bluffs, canyons, and gulches are shown.
National Parks, National Forest, Wildlife Areas, Cities and towns are clearly noted. Ghost towns / Miners Camps are shown.
Latitude and Longitude shown; Township and Ranges and County names and lines shown.
A full color value map that can be used for camping, fishing, hunting, and hiking, as well as prospecting for gold.
GPS data and location of gold sites and placers were derived from U.S.G.S. gold mineral records (MRDS) and archives.
FOR YOUR NEXT EXPEDITION - DISCOVER GOLD - TAKE A GOLD TREK.
THESE GOLD MAPS SHOW 1000'S OF GOLD SITES.
H & H Engineering.
Goldmaps@hhengineering.com